MEL BRAUN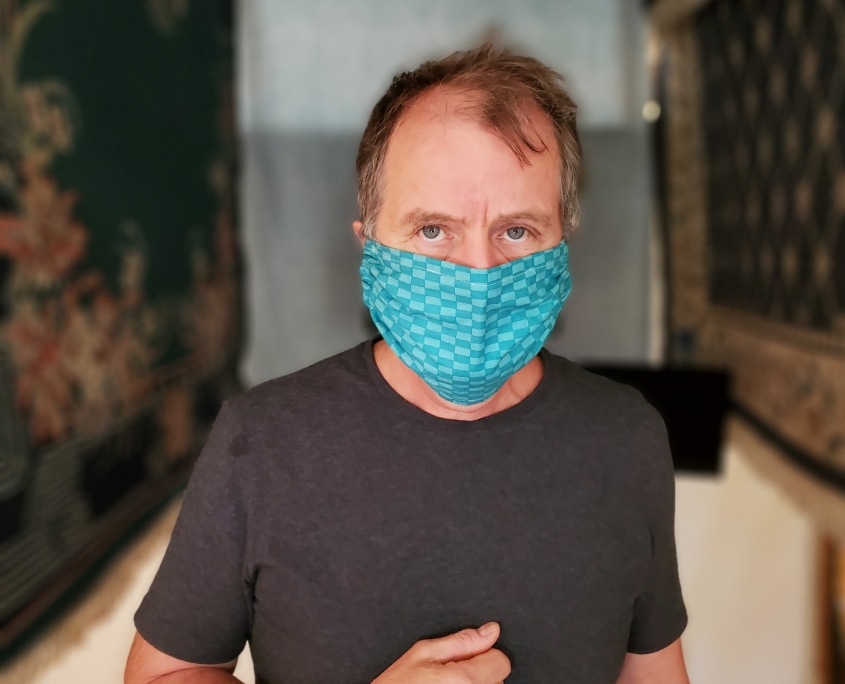 Mel Braun is a versatile singer, equally at home on the concert or opera stage. He is well known to Canadian audiences for his Early Music performances and broadcasts with Tafelmusik and Opera Atelier. In the field of New Music, he has premiered numerous works with the Banff Centre, New Music Toronto, Saskatoon Symphony, Groundswell, the Manitoba Opera, and Chamber Opera West. He has also appeared throughout Canada in the Baroque Masterworks of Bach and Handel, including performances with Pro Coro Edmonton, the Calgary Bach Festival, Guelph Chamber Choir, Symphony Nova Scotia, Aradia Baroque Ensemble, Manitoba Chamber Orchestra, and the Winnipeg Symphony Orchestra.
When not working as a soloist, he is a conductor, curator and vocal coach of the Winnipeg experimental vocal group, Camerata Nova, directs the Faculty of Music Cantata Singers, as well as the Opera Workshop and performs with Emerado, a chamber group that combines faculty from three of Manitoba's university, in programs that range from opera to cabaret. Mel is a dedicated voice teacher, many of whose students at the Faculty of Music have gone on to professional careers. The Contemporary Opera Lab, a summer training program he founded in 2002 to foster the development of contemporary opera skills, continues to bring together faculty and students from all across North America each August. Another initiative is the University of Manitoba Opera Apprenticeship (UMOA), a post-graduate training program in opera. Each spring, thousands of Manitoba school children first encounter opera through the UMOA School Tour. Mel also serves as vocal coach to a number of the young rock bands that are part of Winnipeg's burgeoning indie music scene. He has received the University of Manitoba Outreach and Merit awards for his teaching.
VICTOR PANKRATZ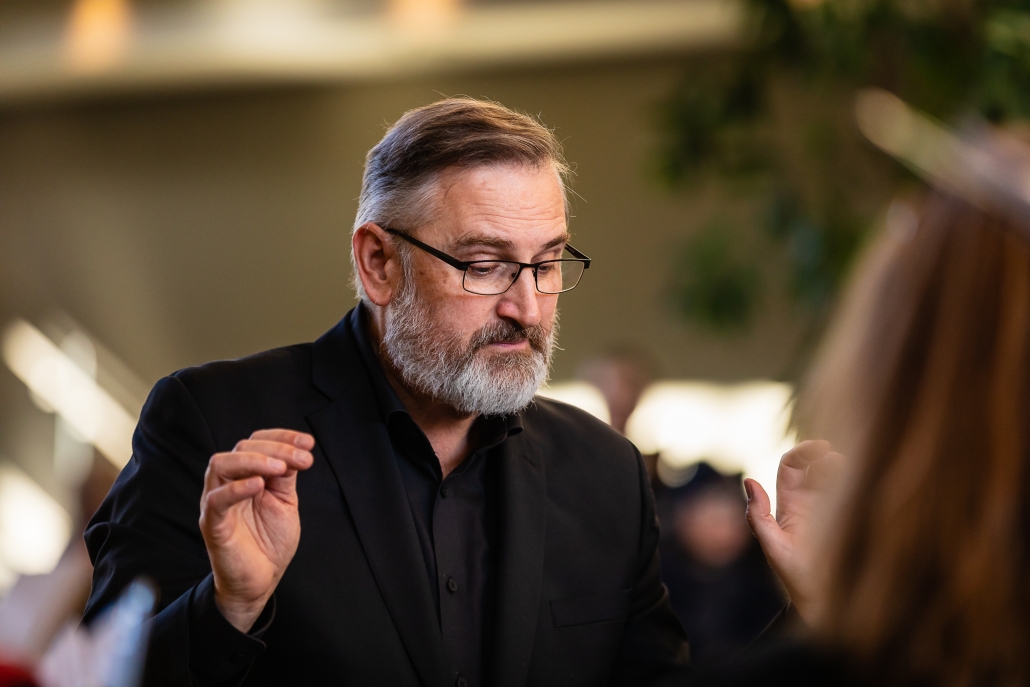 Vic Pankratz's love of singing, conducting and teaching has led to a long career at Westgate Mennonite Collegiate and on stages and concert halls across western Canada. At Westgate he is in charge of the choral program, directing six ensembles. He received his formal training at Canadian Mennonite Bible College and the University of Manitoba. He also studied opera at the Banff School for Fine Arts.
Vic has on numerous occasions conducted the Westman, Eastman and Central Manitoba Youth Choirs, the Manitoba Provincial Senior Honour Choir and the Louis Riel Senior Divisional Choir. He was artistic co-director of the Winnipeg Singers for four seasons and artistic Director of Prairie Voices for five seasons.
He has enjoyed a wealth of opportunities in music performance. Vic appeared for six seasons on CBC television's Hymn Sing, has done solo work with the Winnipeg Symphony Orchestra, The Winnipeg Philharmonic Choir, Groundswell, the Winnipeg Bach Festival the Regina Symphony Orchestra and Philharmonic Choir, Pro Coro of Edmonton, and The Winnipeg Singers. He has also appeared in productions with the Manitoba Opera Association, the Edmonton Fringe Festival, and Dry Cold Productions.
JOHN WIENS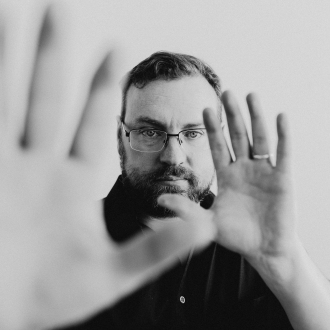 John Wiens is a dynamic conductor hailed for "awe-inspiring" (Winnipeg Free Press) performances, John has cemented his reputation as one of Canada's finest chamber choir conductors. He is the artistic director and co-founder of Polycoro Chamber Choir, a co-curator of Camerata Nova, and Director of music at St. John's Anglican Church, Elora. He also conducts the Laurier Singers, the chamber choir at Wilfrid Laurier University.
John has appeared on stages across the world, pursuing an innovative path as a programmer known for an uncommonly wide repertoire. John's inquisitiveness and love of investigation often results in the performance of new music, and music from before 1700. His conducting career has ranged from Belgium (University Chorus for L'Université Catholique de Louvain) to Morocco (Ensemble Voca Me) to Montreal (St. Matthias Anglican Church, Westmount) and Winnipeg (Polycoro, Camerata Nova).
Born into a musical family in small–town Manitoba, John aspired to be a musician from an early age. He studied violin at the age of four, and sang in choirs throughout his childhood. He holds degrees in Violin, Voice, and Conducting, from CMU, McGill, and the University of Sherbrooke respectively. He has studied privately with Paul van Nevel, (director of the Huelgas Ensemble), Christopher Jackson (SMAM), Andrew Megill (University of Illinois), Konstantin Krechler, and Donna Grescoe.
John is constantly expanding his knowledge of music ancient and modern. He has conducted the premiers of works by Andrew Balfour, Norbert Palej, T. Pat Carrabré, Neil Weisenthel, and Isaiah Ceccarelli, and regularly programs repertoire by many of Canada's leading composers including Anna Sokolovic, Mychael Danna, Vivian Fung, Nicolas Gilbert, and Oleksa Lozowchuk.