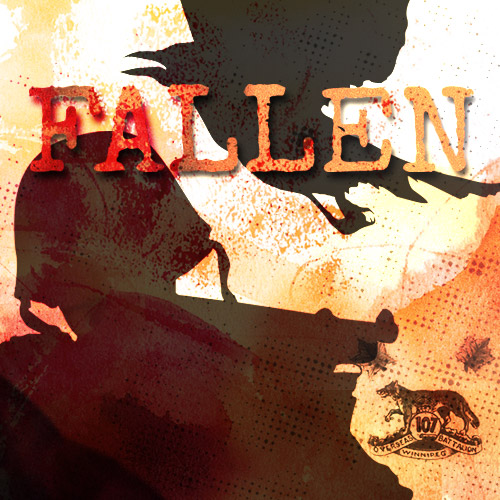 Fallen
Date: Saturday, November 3, 2018 at 7:30 pm & Sunday, November 4, 2018 at 3:00 pm
Venue: Crescent Fort Rouge United Church (525 Wardlaw Avenue, corner of Nassau and Wardlaw)
Curator: Andrew Balfour
Conductor: Mel Braun
Pre-concert talk: Saturday at 6:45 pm / Sunday at 2:15 pm
Experience the poignant drama of World War One from the eyes of Isaac, an Indigenous hunter/trapper, who joined the 107th "Timber Wolf" Battalion. Written by Andrew Balfour with librettist Tracey Nepinak, Notinikew ("he who takes part in war") features half-Cree cellist/composer Cris Derksen, and the Winnipeg Boys' Choir, among other guest artists. Fallen also features Herbert Howells' Requiem, a masterwork on the death of his son.
This is the second concert in a series dedicated to truth and reconciliation. In 2020, look for our third concert, Captive, expressing the power and sadness of Indigenous incarceration.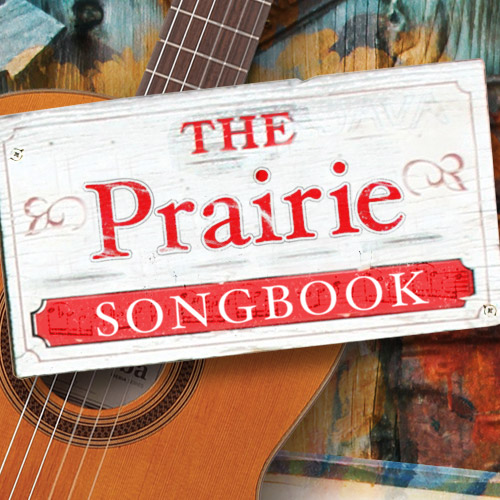 The Prairie Songbook
Date: Saturday, March 9, 2019 at 7:30 pm & 10:00 pm and Sunday, March 10, 2019 at 3:00 pm
Venue: Park Theatre (698 Osborne St.)
Curator/Conductor: Mel Braun & Vic Pankratz
Every few years, we kick back to just have fun with friends and fans. For this special Park Theatre event, Camerata Nova will present great folk and pop standards as well as recent tunes by cool, local artists. From The Wailin' Jennys to The Guess Who, from Joni Mitchell to Royal Canoe, from KD Lang to JP Hoe, we'll celebrate our "wheatfield soul" in all its diversity.
Led by Mel Braun and Vic Pankratz and featuring a 4-piece house band of talented musicians, Camerata will turn the Park Theatre into your favourite coffee house. Come join us and blow away your winter blues!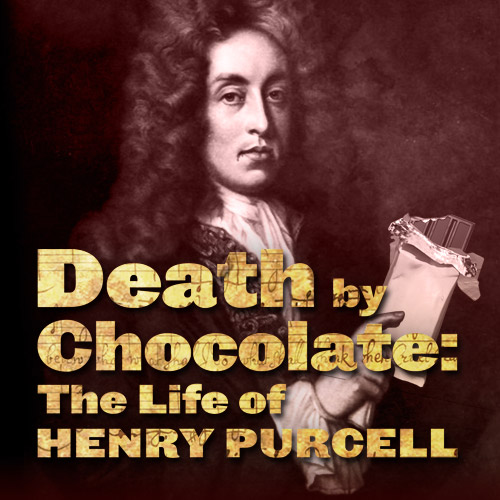 Death by Chocolate: The Life of Henry Purcell
Date: Saturday, May 4, 2019 at 7:30 pm and Sunday, May 5, 2019 at 3:00 pm
Venue: Crescent Fort Rouge United Church (corner of Wardlaw and Nassau)
Conductor/Curator: John Wiens
There are many rumours surrounding Henry Purcell (1659-1695), considered the greatest English Baroque composer. One says that he died of chocolate poisoning! Another, that he caught a chill when his wife locked him out in the rain. Stories of Purcell's triumphant rise and sudden death at age 36 will be woven around some of the most glorious choral music of the age, including My Heart is Inditing, Hear My Prayer, O Lord and Three Funeral Sentences. We are thrilled to feature top Canadian counter-tenor Daniel Cabena, who will be joined by Winnipeg soloists, an early music string quintet and continuo organist. A concert as luscious as the finest chocolat noir!
Concert supporters:  Drs. Bill Pope and Elizabeth Tippett-Pope