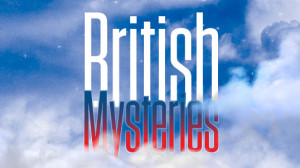 BRITISH MYSTERIES
The Music of Taverner (1490-1545) and Tavener (1944-2013)
Date: Saturday, April 30, 2016 at 8 pm & Sunday, May 1, 2016 at 3 pm
Venue: Crescent Fort Rouge United Church (corner of Nassau and Wardlaw)
Pre-concert show 7:30pm Saturday and 2:30pm Sunday by Kelvin High School Senior Chamber Choir, winner the of the Camerata Nova Bursary (2016 Winnipeg Music Festival)
Guest conductor: John Wiens
For the final concert of their 20th anniversary season, Camerata Nova features the mystical, other-worldly music of John Tavener (1944-2013) and the rare, brilliant compositions of his forbear, John Taverner (c. 1490-1545). Guest conductor John Wiens will lead the choir as they sing the music of the two Tave(r)ners and some of their contemporaries. The concert is a return to Camerata Nova's roots as an unaccompanied choir – a fitting way to wrap up their 20th anniversary season.
At British Mysteries, Camerata Nova will also be featuring an art show (by painters Paul Toews and Lily Lim) and unveiling its 2016-2017 programming. Also, there will be a pre-concert show at 7:30 on Saturday and 2:30 on Sunday by Kelvin High School Senior Chamber Choir, winner of the Camerata Nova Bursary, 2016 Winnipeg Music Festival.
Special thanks to our concert supporters: Assiniboine Credit Union | Drs Bill Pope & Elizabeth Tippett Pope.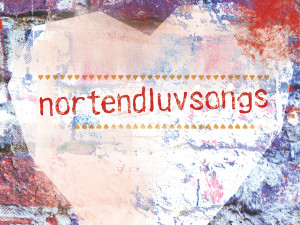 NORTENDLUVSONGS
Date: Saturday, March 12, 2016 at 8 pm & Sunday, March 13, 2016 at 3 pm
Venue: Ukrainian Labour Temple (591 Pritchard Avenue, corner of Pritchard and MacGregor)
Curators: Andrew Balfour and Mel Braun
Conductor: Mel Braun
Pre-concerts by the Winnipeg Mandolin Orchestra Saturday at 7:15 pm
and Sunday at 2:15 pm
A true celebration of the North End with Ukrainian, Aboriginal, Filipino, Jewish, Russian, Scottish and Polish music, ranging from glorious Ukrainian choral concertos to songs in praise of curling, hockey and perogies! Conducted by Mel Braun, the concert will feature guest artists and storytellers, including poet Katherena Vermette, composer/actor Danny Schur, guitarist/composer Vince Fontaine, a klezmer group featuring Daniel Koulack, and children string players from the Winnipeg Symphony Orchestra's Sistema Winnipeg program. Southenders, come north! Northenders, come in!
Special thanks to our concert sponsor: Jewish Foundation of Manitoba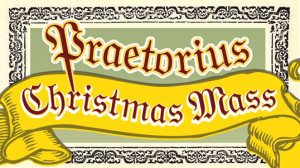 PRAETORIUS CHRISTMAS MASS
Date: Saturday, November 21, 2015 at 8 pm
& Sunday, November 22, 2015 at 3 pm
Venue: Westminster United Church (745 Westminster Avenue)
Conductor: Ross Brownlee
For our 20th anniversary gala concert, prepare to enter a cathedral in Germany on Christmas eve, 1620 and hear glorious music by Michael Praetorius, just as it would have been performed on that day. This major production features two choirs, eight soloists and many period musicians – the works! Ross Brownlee is leading this presentation with Camerata Nova singers, the Westgate Concert Choir, the Encore Quartet and other local soloists, as well as top early music instrumentalists from Montréal, Winnipeg and elsewhere. A rare opportunity to hear (and participate in!) this spectacular choral experience!
Don't miss our early music workshop on Saturday, November 21, from 1:30 to 3 pm!
Donations of non-perishable food items to Winnipeg Harvest will be gratefully accepted at the door.
Special thanks to our concert sponsor: Green Manitoba & Manitoba Hydro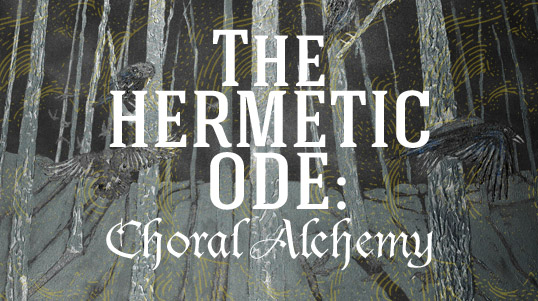 THE HERMETIC ODE: CHORAL ALCHEMY
Date: Friday, May 8, 2015 at 7:30 pm
Venue: Muriel Richardson Auditorium, Winnipeg Art Gallery
(300 Memorial Boulevard)
Curators: Michael McKay with Michael Schellenberg
Conductor: Michael McKay
Hang on to your hats…transformation: magical or scientific, early and contemporary, is the rich theme around which Michael McKay has designed this concert. The repertoire is diverse and fascinating, from a piece written by Dufay for the opening of the famous Duomo in Florence in 1436 to a work by McKay celebrating the Masonic/alchemic design of the Manitoba Legislative Building. Fission and fusion are involved as various pieces get pulled apart and re-combined in various form. Electronics will play a role as will visuals. Michael Schellenberg is debuting a work for electronically altered choir and Manitoba visual artist Margruite Krahn is partnering with Andrew Balfour to produce a multimedia work with a series of panels on the theme of alchemy.
McKay, with his rich acting background, will narrate through the minefields and there will be humour as well as enlightenment and surprise.
Adventure anyone?
Individual Ticket Prices: Adults $28 | Seniors $23 | Students $12
Special thanks to our concert supporters:
Terracon Development Ltd | The Asper Foundation | WAG
Visual Art Patrons: Harry & Susan Wiens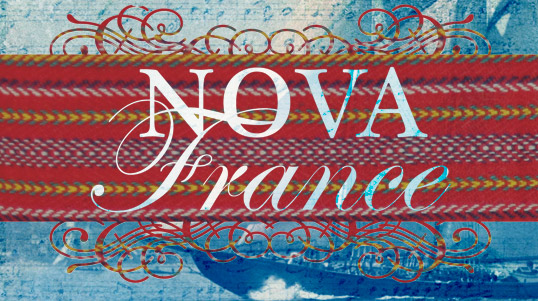 NOVA FRANCE
Date: Saturday, February 21, 2015 at 7:30 pm and
Sunday, February 22, 2015 at 3:00 pm
Venue: Église Précieux-Sang (200 Kenny Street)
Curators: Ross Brownlee and Seán Dagher
Conductor: Ross Brownlee
Guest artists: Skye Consort
Camerata Nova is proud to partner with the vibrant and multi-talented Montréal instrumental group, Skye Consort, to bring to life the rich musical history of France, Nouvelle-France, Quebec and Franco-Manitoba. There will be medieval tunes, glorious Renaissance motets and vibrant New World folk music, including arrangements of old Métis tunes by Andrew Balfour. Serious, light, mysterious and toe-tapping, Nova France will offer an ever-changing palette of rhythm, style, instrumental and vocal sound.
We are especially pleased that Nova France will be part of the program of the 46th annual Festival du Voyageur – a first for a classical group!
Individual Ticket Prices: Adults $28 | Seniors $23 | Students $12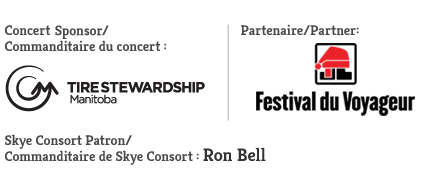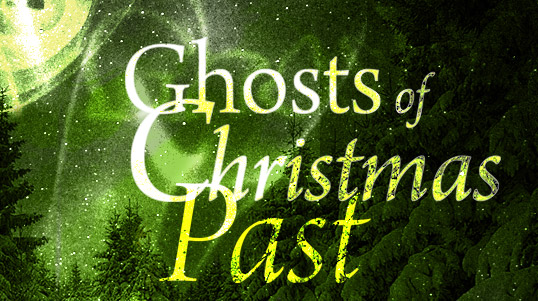 MANITOBA HYDRO PRESENTS GHOSTS OF CHRISTMAS PAST
Date:Saturday, November 22, 2014 at 7:30 pm and
Sunday, November 23, 2014 at 3:00 pm
Venue: Westminster United Church (745 Westminster Ave)
Curators/Conductors: Ross Brownlee and Michael McKay
Everyone in Camerata Nova loves doing our Christmas concert! We spend lots of time researching holiday music and, for more than ten years, we have been commissioning exceptional arrangements of well-known Christmas carols. This concert features a line-up of our favourites from past years. Like Camerata Nova, it will be weird and wonderful, sincere and soulful – a unique Christmas celebration! As always, you the audience will get a chance to play a critical role, singing the tunes and words the proper way before we take off on flights of fancy. O come all ye who are ready for fun and rejoicing!
Admission is free
(Please bring food for Winnipeg Harvest. Donations to Camerata Nova are welcomed to defray the cost of the concert.)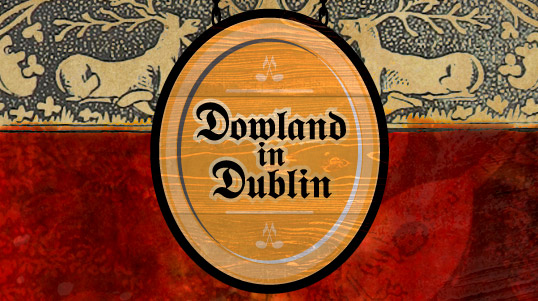 DOWLAND IN DUBLIN
Date:Wednesday, October 8, 2014 at 7:30 pm
Venue: Crescent Fort Rouge United Church
Featuring: La Nef with Michael Slattery, tenor, and Camerata Nova
An Evening of Lute Songs in an Irish Pub!
This concert celebrates the Irish roots of the famous lutenist/composer John Dowland. Using skillful arrangements, it creatively imagines how his tunes would have sounded if played by traditional instrumentalists and singers in a 16th-century pub. Songs such as Mistress Winter's Jump, My Lady Hundson's Puffe and Me, Me, None But Me give a flavour of the fun and intrigue of the program.
La Nef is a group of five top-calibre early-music instrumentalists from Montréal, playing lute, cittern, baroque flute, recorder and cello. Joining them is tenor Michael Slattery who has sung early and contemporary opera with major companies and orchestras around the world. To our delight, La Nef have specially arranged several of their tunes for Camerata Nova to join in.
Individual Ticket Prices: Adults $28 | Seniors $23 | Students $12

We acknowledge the support of the Canada Council for the Arts, which last year invested $157 million to bring the arts to Canadians throughout the country.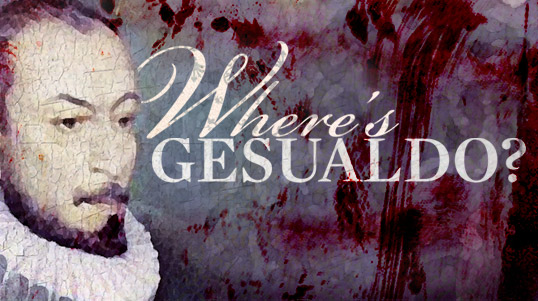 WHERE'S GESUALDO?
Date: Saturday, March 8, 2014 at 8:00 pm and Sunday, March 9, 2014 at 3:00 pm
(Pre-concert talk at 7:15 pm on Saturday and at 2:15 pm on Sunday)
Venue: Crescent Fort Rouge United Church (corner of Nassau and Wardlaw)
Curators: Andrew Balfour and Christopher Jackson
Conductor: Christopher Jackson
Strap on your seat belts: this will be one of our most dark, dramatic and deliciously twisted concerts ever! Gesualdo, the maverick Italian Renaissance nobleman/composer/murderer, has always fascinated us. His strange chromatic harmonies could be from today rather than 1600. In fact, the modern mavericks—Berg, Schoenberg and Stravinsky—loved his work. This concert weaves together works from both periods, plus Andrew Balfour and Michael McKay have both written pieces inspired by Gesualdo. Andrew takes a stab (pun intended!) at Gesualdo's murder of his wife and her lover. Michael wonders if he will find absolution…
We are honoured to have Christopher Jackson, one of the top early music conductors in the world, holding the baton for this concert.
Sponsored by Assiniboine Credit Union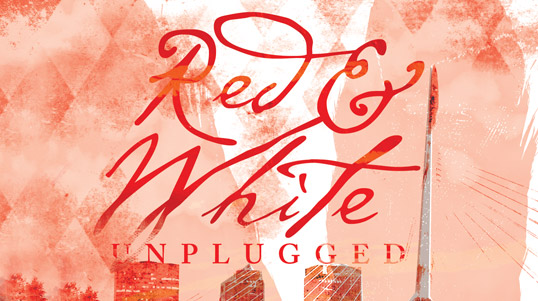 RED AND WHITE UNPLUGGED
Date: Thursday, May 15, 2014 at 8:00 pm
Venue: West End Cultural Centre (586 Ellice)
Curators: Andrew Balfour and Vince Fontaine
Conductor: Mel Braun
We leave the purity of a cappella far behind as Andrew dives into his latest venture, teaming up with Vince Fontaine and his new band, Indian City, in an acoustic concert that pushes the boundaries of traditional and contemporary Aboriginal music. Songs by Vince Fontaine, new compositions and arrangements by Andrew Balfour plus a guest performance by Cree drummer/singer Cory Campbell make this a unique exploration of indigenous chant, rock and classical music. Camerata Nova and friends sing the land…
Made possible through the generous support of
DR. BILL POPE & DR. ELIZABETH TIPPETT-POPE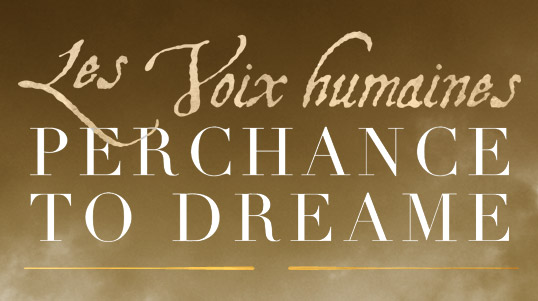 GUEST PRODUCTION
PERCHANCE TO DREAME…
Date: Tuesday, February 4, 2014 at 8:00 pm
Venue: Crescent Fort Rouge United Church
A first for Camerata Nova and a unique opportunity for Winnipeg audiences! We are very proud to present the renowned Montréal early music group, Les Voix humaines. Founded in 1985, they have toured the world, played with the finest early music musicians and produced more than 40 recordings.
Perchance to Dreame… Paradise was lost when Charles I was executed in 1649, leaving a drab stage to the Puritans and a musical moratorium. After a decade, the Merry Monarch, Charles II, returned from Europe bringing a new musical dream to the Fairest Isle. The stage was set for Henry Purcell and a new golden age of English music. Charles Daniels, tenor; Sylvain Bergeron, lute; and Susie Napper and Margaret Little, violas da gamba, perform the music of Purcell, Henry and William Lawes, Christopher Simpson and John Jenkins.
Sponsored by Wynward Insurance Group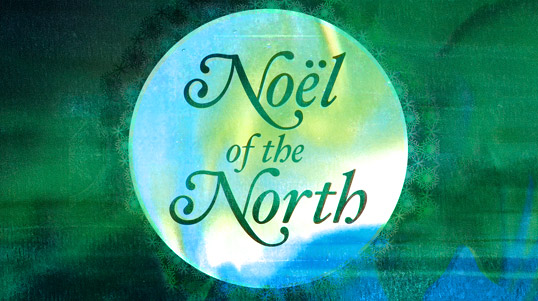 MANITOBA HYDRO PRESENTS
NOËL OF THE NORTH
Date: Saturday, November 30, 2013 at 8:00 pm & Sunday, December 1, 2013 at 3:00 pm
Venue: Crescent Fort Rouge United Church
Conductors: Michael McKay and Ross Brownlee
An exciting and eclectic array of music, ranging from early Russian motets to Benjamin Britten, and Métis music! Featuring harpist Grace Cloutier from New York City, to perform exceptional harp/choir arrangements with us, as well as flautist Haley Rempel from Winnipeg.
The repertoire will be sometimes serious, sometimes fun, most times unexpected and always beautiful! Highlights include new arrangements of early Métis carols and a "spoon choir"! In keeping with our popular five-year tradition, we will offer three new versions of a well-known carol; this time, it will be The Little Drummer Boy, based on a traditional Czech carol, arranged by Sid Robinovitch, Michael McKay and Andrew Balfour. There will also be sing-alongs… in Latin, anyone? It could have been Finnish…
Admission is free! (Please bring food for Winnipeg Harvest. Donations to Camerata Nova are welcomed to defray the cost of the concert.)